Facilities
Facilities
The center's state-of-the-art facilities include:
Studio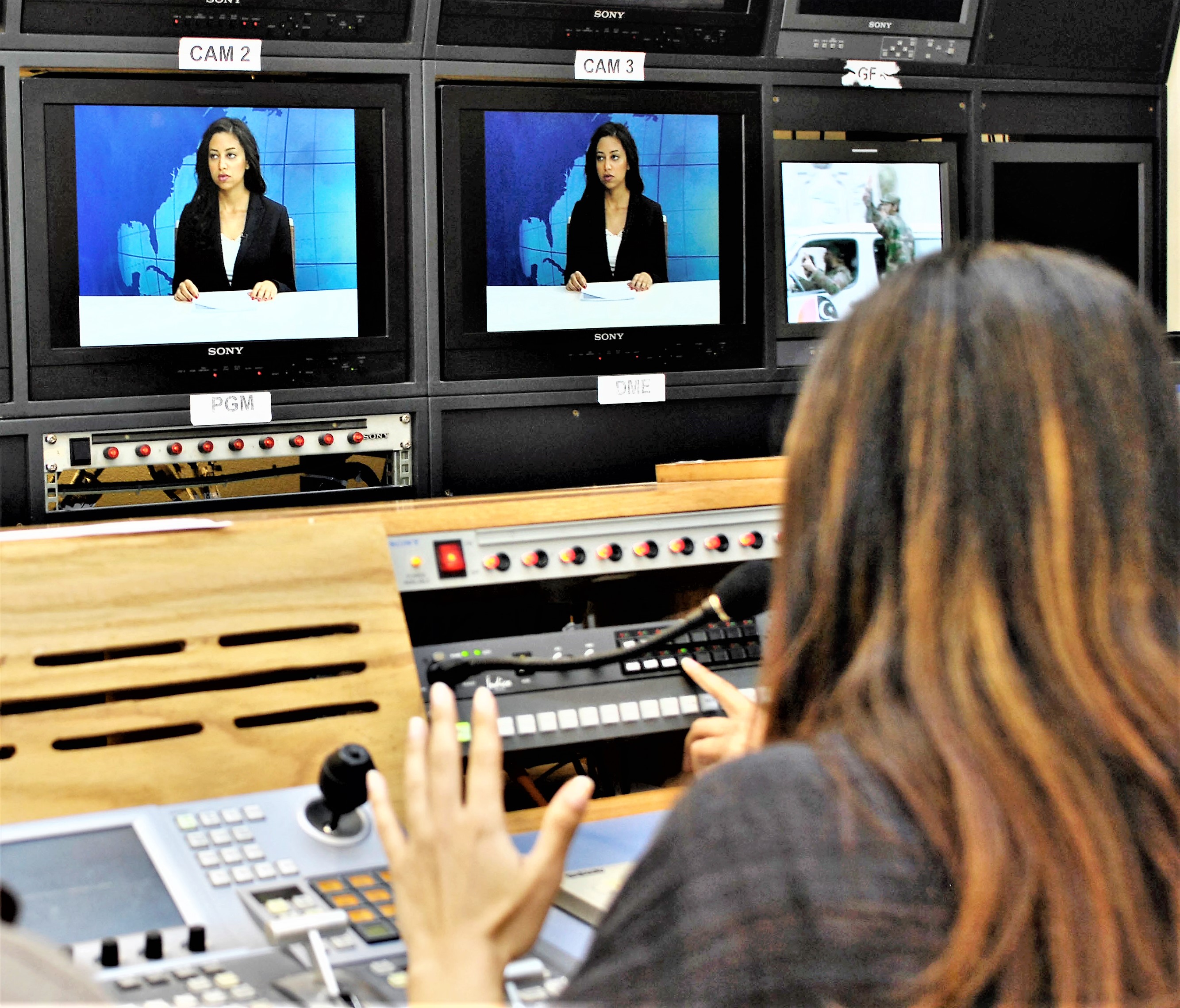 Three-camera broadcast-quality full HD studio
Three-camera broadcast-quality SD studio
Both studios are connected to digital control rooms with state-of-the-art video switchers, audio mixers, video tape recorders and graphics machines. The studio is also connected to a news automation system.
News Workflow
The center has the only fully automated news workflow facilities in the Middle East and North Africa region. Unlike many universities, the Adham Center's facilities provide a complete simulation of the workflow used in professional television newsrooms from ingest to playout. The newsroom is equipped with a newsroom computer system (ENPS) and a media asset management system that allows for low-resolution editing and an automation system all of which are fully integrated into the studio.
Field Production
The center is equipped with both high-definition and DV professional field cameras (6 Sony PMW100 and 1 HXR-NX3D 10 Sony HVR-Z1, 6 Sony PD150, 15 Sony PD10 and 5 Sony HVR-A1E) plus accessories
Live field transmission system
Post-production and High Resolution Editing Facilities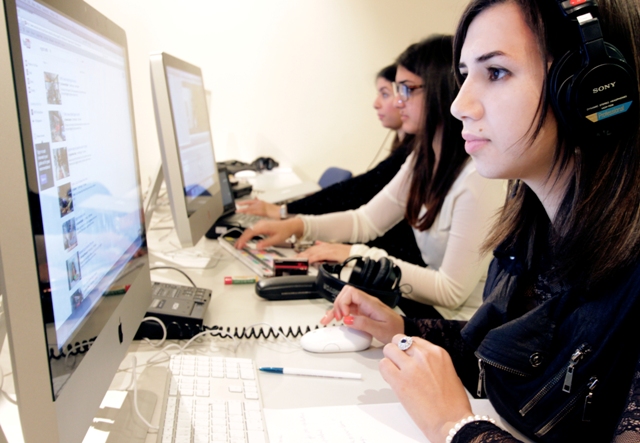 The center has two video editing suites equipped with 30 Final Cut Pro 7 non-linear editing workstations plus 15 MacBook laptops; also available with Final Cut Pro software
A (DV/Beta-cam) linear edit pack
A fully isolated audio booth
A dubbing rack to convert between different television systems and formats
Central Apparatus Room
Holds the center's servers' core equipment and is the central storage facility to which all the labs are connected

Ingest Room
Allows for playback and recording to and from DV/HD/Beta-cam equipment and recording material from news agencies such as Associated Press (AP) onto the central storage
AUC TV
The center is equipped with streaming encoders that allow for streaming a continuous TV broadcast to all TV sets on campus. This broadcast is fed either directly from the studio, live from different locations on campus or from prerecorded material saved on a video server.
Tape Library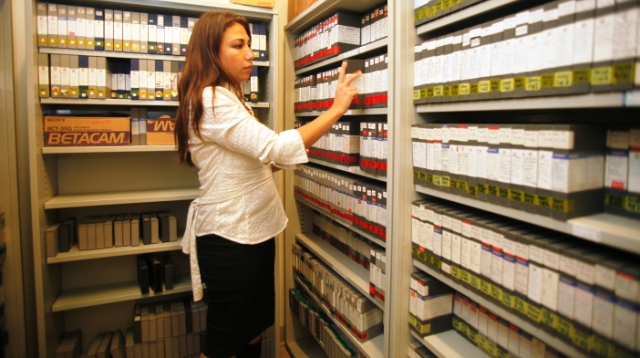 The Adham Center has an extensive video library containing over 1,000 Beta-Cam, DVCAM and DV tapes that go back to 1988 when the center was founded. Tapes include raw footage, edit masters, video magazine shows and interviews with prominent Egyptian and international figures, major news events and most recently, footage of Egypt's January 25 Revolution.