Message from the Director
Message from the Director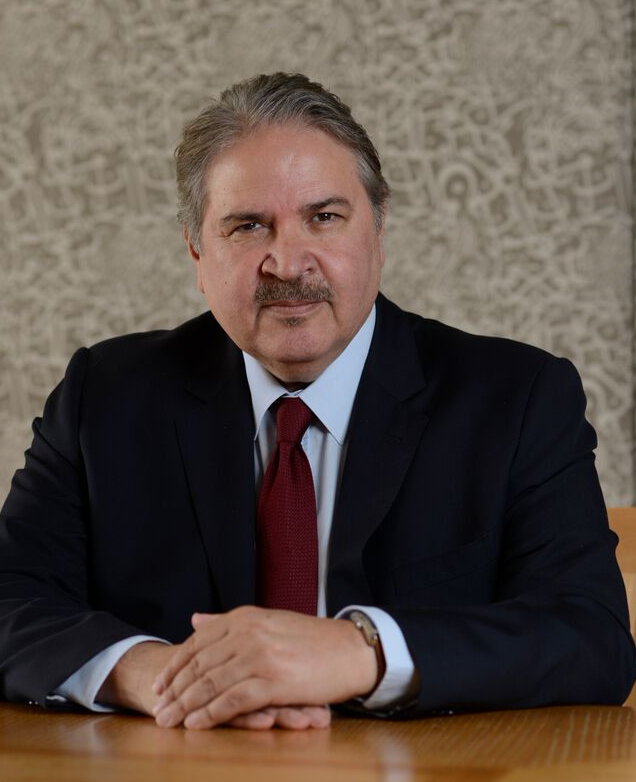 Welcome to the Adham Center for Television and Digital Journalism in the School of Global Affairs and Public Policy at the American University in Cairo, where we believe in an exceptional and unconventional academic and professional educational experience.
Ever since its founding in 1986, the Adham Center has had a significant impact on the cultural and media landscape and gained local, regional, and global recognition.
The Adham Center's ability to maintain this outstanding reputation is a testament to the strength of its academic model, and also to the skills, dedication, and motivation of its faculty, management team, as well as the center's workforce, responsible for the high standards of efficiency and performance.
There are four divisions of the Adham Center. These include the Master's degree in Television and Digital Journalism; the Research and Publications Division, which conducts research and publishes reports and monographs in addition to the celebrated Arab Media & Society journal; the Professional Development Program (PDP) division, which provides tailored media training programs to the industry, organizations, and companies; and AUC TV, a division that manages the production and distribution of the AUC television channel.
Our master's degree graduates are knowledgeable, creative, and highly adaptable to new and ever-changing media workplace environments. They leave the program possessing essential skills and abilities highly sought after by employers, and needed in the broadcast and electronic media markets throughout the world, with particular reference to the Middle East. The Adham Center degree program prepares graduate students for a wide range of career choices in the field of television and digital journalism. We recruit students with great potential and it is our job to convert this potential into tangible strength, and help to advance the students' careers, positioning them to become media stars.
At the Kamal Adham Center, students know that they have great challenges but also wonderful opportunities. Our students feel they can touch the future, and we are always there to help and support their journey toward a career of meaningful service.