The Center for Migration and Refugee Studies (CMRS) was first established in 2000 as the Forced Migration and Refugee Studies program (FMRS) and was expanded in 2008 into a Regional Center encompassing all forms of international mobility, whether voluntary or forced, economic or political, individual or collective, temporary or permanent. Situated in the heart of the Middle East and North Africa, CMRS aims at furthering the scientific knowledge of the large, longstanding, and more recent, refugee and migration movements in this region.
Academic Programs
CMRS offers an MA and a graduate diploma in migration and refugee studies. Both are interdisciplinary degree programs that aim to provide graduates with critical knowledge, research methods, and analytical skills of current theoretical, legal, political, economic, social, demographic, and psychological issues in migration and refugee studies. The MA requires the completion of eight courses and writing a thesis and the graduate diploma requires the completion of six courses and does not require the writing of a thesis.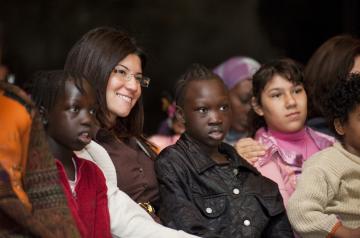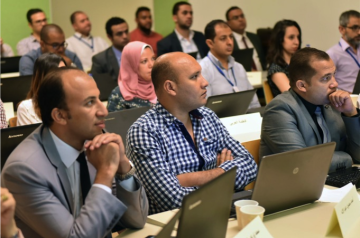 Research
CMRS produces and disseminates important research results that contribute to building knowledge on migration and refugee issues, support policy-making and contribute to the debate on international mobility. CMRS has ongoing research projects in Egypt, Jordan and Tunisia. It previously collaborated with other countries in the Middle East and North Africa and is currently working to expand its cooperation in West Africa.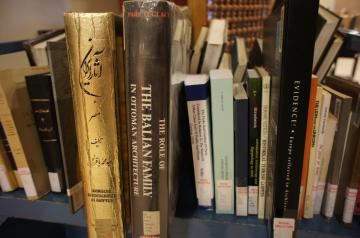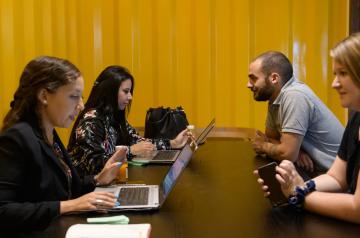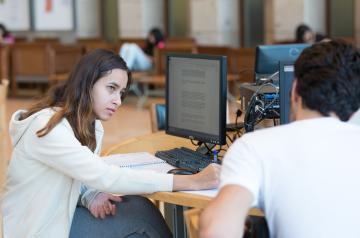 The Center for Migration and Refugee Studies (CMRS) at the American University in Cairo (AUC) is delighted to announce that it joined the International Migration, Integration, and Social Cohesion in Europe (IMISCOE) network on March 17, 2022. Read More
AUC is happy to announce the conclusion of the Erasmus+-funded project 'Can Do Refugees'. Read More.
Cairo Studies on Migration and Refugees' Paper no.15 is now published online. The paper entitled Preventing Statelessness among Migrants and Refugee Children in North Africa: the case of Egypt is a result of a collaborative project between CMRS and the Middle East Studies Center of the London School of Economics"

CMRS and the international Human Rights Clinic (IHCR) at Boston University School of Law (BU) organized a conference on statelessness in the MENA region on December 07, 2021.
Strengthening Engagement with Academia on Mixed Migration Issues:

CMRS received additional funding from the International Organization for Migration (IOM) to expand the newly established network of Mixed Migration Scholars. The network was established in fall 2021 with the purpose of enhancing the production and dissemination of knowledge in the area of mixed migration information for policy formulation. With the additional funding, CMRS will conduct training on mixed migration issues in an attempt to contribute to building the capacity of young scholars in the MENA region

EHUB: The Egyptian Migration Hub,

with funding from the EU delegation to Egypt, CMRS will develop the first Egyptian Migration Hub that will bring together the Egyptian Government and other relevant stakeholders in the country to build confidence and to form a common baseline of understanding of the context and the policy options available.
CMRS Specialized Training
Through its outreach and training activities, CMRS promotes lifelong learning and continuing education to its graduates, members of international organizations working in the field of migration and refugees and to the migrants and refugees themselves
Our Resources
Resources for Students and Researchers working on Migration and Refugee issues
AUC New Cairo
Center for Migration and Refugee Studies
Research Centers Building, Second Floor
P.O. Box 74, New Cairo 11835, Egypt
AUC Tahrir Square
Center for Migration and Refugee Studies
Outreach Projects, Hill House, Fifth Floor, Room 507
AUC Tahrir Square,113 Kasr El Aini
P.O. Box 2511,Cairo 11511, Egypt