Keep up-to-date with all the latest GAPP news and events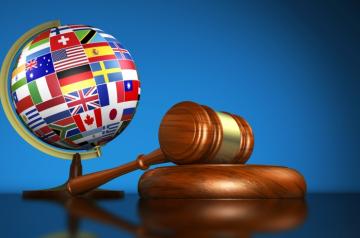 The Photographic Gallery is delighted to announce its first exhibition for the Fall Semester: Land of Unrealized Dreams, a duo exhibition by Ali Zaraay and Ahmad Gaber on September 15, 2021.
To all our GAPP Alumni, we know that you are out there making achievements, publishing articles, and getting rewarded. We strongly encourage you to share with us your achievements or publications so we can share them with the AUC community, send us at 

gapp_ea@aucegypt.edu

.

Rasha Abdulla, Professor of Journalism and Mass Communication has joined the Board of Directors of Global Voices – an international Internet advocacy organization. 

Read more>>
Check out the latest GAPP Public Policy Briefs Issue 15  
Professor, Rasha Abdulla, was featured in a special interview on platform content moderation in the global South for the Columbia Journalism Review's Galley platform. The full interview is featured 

here

.
In her first 

column

 for Al-Shorouk, Nadine El Sayed discussed the sexist commentary female players received at the Olympics from Arabic commentators. 

El Sayed also published a news feature last week discussing Algeria's wildfires in the global climate change context. The feature looks at how this summer's wildfires in Algeria and Tunisia serve as warnings against the potential effects of global warming.