Our Student | Lara Mikhail
Our Student | Lara Mikhail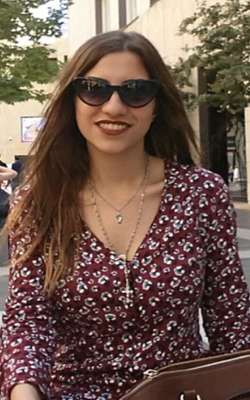 Why did you choose to study the Middle East?
I graduated in 2013 with a bachelor's in political science from the British University in Egypt. I chose to study the Middle East because this region is one of the immensely sophisticated regions, in terms of its political, social, economic and cultural configuration. One can never say they know everything about this region because it is a rapidly changing with all the civil wars, insurgencies, revolutions and simultaneously the endeavors of foreign intervention that are taking place in the region. So, this area of the world is of great interest for me, and getting to focus on this region will help me to widen my knowledge of the mechanisms of politics since the politics of this area can never be separated from the international community.

What are the benefits of pursuing a MEST degree in Cairo?
Egypt is one of the most influential countries in the Middle East. It is also one of the most politically dynamic countries that witnessed so many changes after the so-called "Arab Spring." Getting to study the Middle East at AUC offers me a great opportunity in developing a closer and more realistic look at the politics of the region. You are able to meet people (colleagues or academics) from so many parts of the region along with international students, and you have the chance to study the Middle East from the perspective of the people living in the region, and not from a Euro-centric or Americanized point of view.