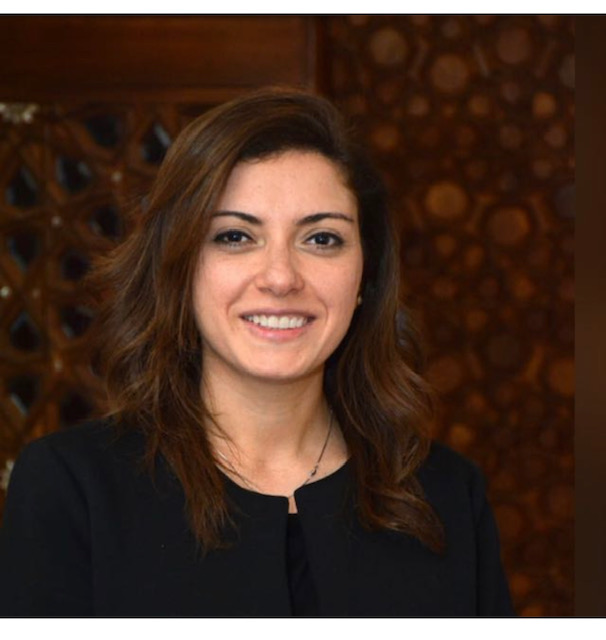 Message from the Chair
It is my pleasure to welcome you to the Department of Journalism and Mass Communication (JRMC).
The Department of Journalism and Mass Communication is the largest department in the School of Global Affairs and Public Policy (GAPP) here at The American University in Cairo. Our department offers students a unique experience through the provision of dynamic programs that are recognized for excellence nationally, regionally, and internationally. The programs focus on developing multi-skilled calibers with comprehensive communication knowledge who are ready to lead and perform with impact in the market. We have successfully trained some of the region's top journalists, television and radio presenters, photographers, content creators, media strategists, media analysts, brand strategists, and beyond.
JRMC offers two main programs: Multi-Media Communication Journalism (MMCJ), where students learn the skills to produce audio-visual content, understand newsroom functions, produce digital stories, learn photography foundations, apply camera and editing skills, host TV and radio programs; and Integrated Marketing and Communication (IMC), which focuses on developing creative market strategies, understanding consumer and buyer behavior, applying public relation techniques and learning the operations of an advertising agency. In both programs, students gain knowledge about the economics, management, and governance of media organizations.
Our students are taught by world-class faculty who are well-recognized in their fields and bring their diverse expertise in research and practice into our classrooms. Among the best in the Middle East, JRMC faculty are currently in leadership roles within international media conferences and associations, and several have held or are holding prestigious positions within governmental and nongovernmental entities and organizations, in addition to participating in national, regional, and international media projects.
The students of the department frequently win top awards at many of the major journalism and mass communication conferences and from the discipline's notable associations in the Middle East, Europe, and North America. Our alumni, as well, have been leading the industry and have been appointed to prominent positions across the world.
Students live real-life experiences during their coursework, as the department is equipped with several practical facilities, such as the student newspaper The Caravan, an actual newsroom, the AUC RadioLab, and fully equipped TV studios, in addition to the PRADA LAB for advertising agency operations, and the Photography Studio and Gallery, where students edit and have the opportunity to showcase their work.
We also offer a competitive Master's program that consistently attracts bright students looking to sharpen their academic and professional skills by way of its comprehensive and dynamic curriculum and the opportunity to work closely with noted faculty.
Through a combination of both theory and practice, we empower our students with a unique educational experience that both provides them with a foundation on which to build their careers and the practical tools to prepare them upon graduation to enter and eventually lead the market.
I am always happy to answer your questions at rallam@aucegypt.edu and hope to see you soon on campus.
Rasha Allam
Associate Professor and Chair
Department of Journalism and Mass Communication