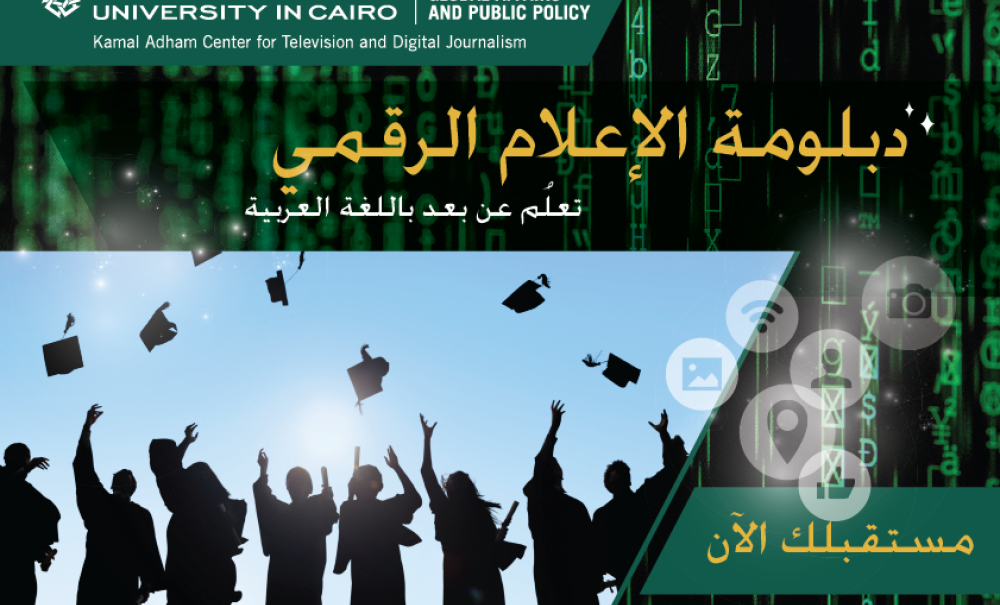 Adham Center Launches Arabic Online Professional Diploma in Digital Media
Adham Center Launches Arabic Online Professional Diploma in Digital Media
The goal of the diploma is to provide knowledge and skill to its participants and to train them to use digital media tools, allowing them to become professionals in the field of media.
The recommended duration of this diploma is one year. The diploma is comprised of five courses: Writing for the Web, Social Media and Content Distribution, Multimedia Production, Data Journalism, and Mobile Journalism, in addition to the capstone graduation project, also in the form of a course. Participants must successfully complete the six courses in order to receive a professional certificate of completion, accredited by The American University in Cairo.
Acceptance into this program requires the participant to have a Bachelor's degree from an accredited university, with a grade of "good" at the least.
The application starts from September 22 to November 17, 2018.
For more information on course content, the application process, fees and registration, visit our website at the link below or contact us on:
dmd@aucegypt.edu - pdp@aucegypt.edu
t 0120.5141.999 – 012.7000.1119 - 02.2615.3480/3481/3482