Message From the Dean
Message From the Dean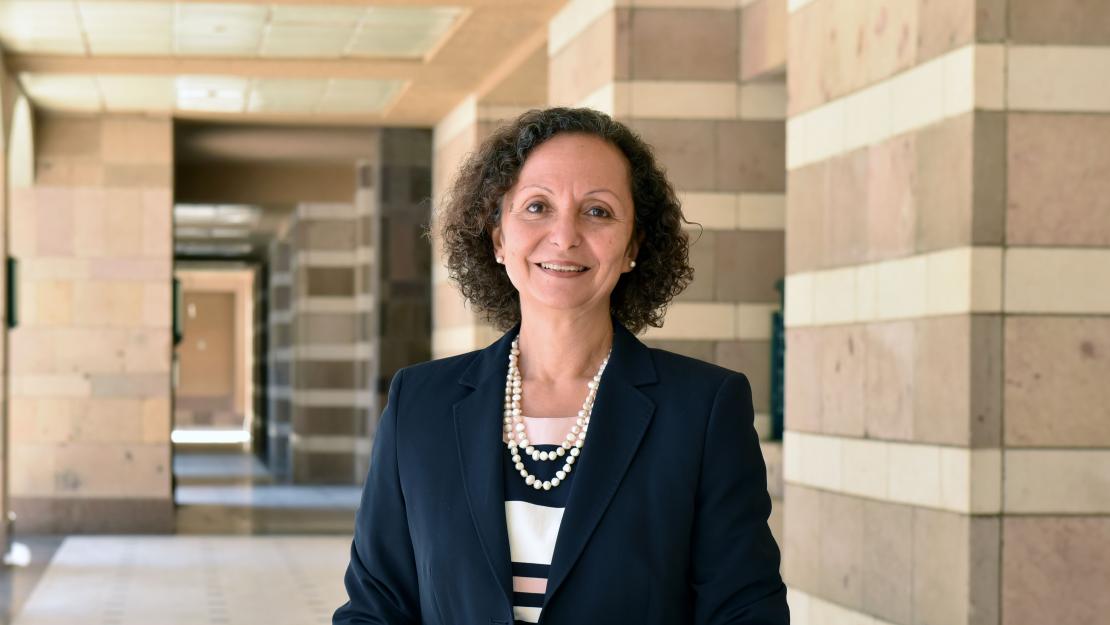 In over a decade since its inception, the School of Global Affairs and Public Policy (GAPP) has achieved regional and international recognition, with programs that have national, European and international accreditation. Thanks to our contributions to policy dialogue and active engagement in global professional networks, GAPP's relevance and impact are steadily expanding.
The volatile multi-polar world that we live in today with disruptive inequality and global environmental and public health crises is causing fundamental shifts in narratives, systems and processes. Whether in our Journalism, Law and Public Policy and Global Affairs departments or our five research centers on TV Journalism, Migration, Gender, Middle East and American Studies, this global context animates our classroom discussions as much as it stimulates our research agendas. Our Executive Education serves a community of professionals in Egypt and the region, helping them be prepared for a challenging world.
Our journal The Cairo Review of Global Affairs and our Tahrir Dialogue advance independent thought and policy reflections on many pivotal national, regional and global issues. In partnerships within the AUC community and professional networks across the world, we strive to innovate in teaching, develop integrated development solutions, and influence policy reflections. Our objective is to offer our students, researchers, policy and media professionals with a GAPP experience that helps them uphold standards of independent thought, respect diversity, inform policy with rigorous evidence, lead resilient institutions, and build a better future for themselves and the wider community. I look forward to working with GAPP's faculty, staff, and advisory board to live up to this responsibility.
Dean of School of Global Affairs and Public Policy