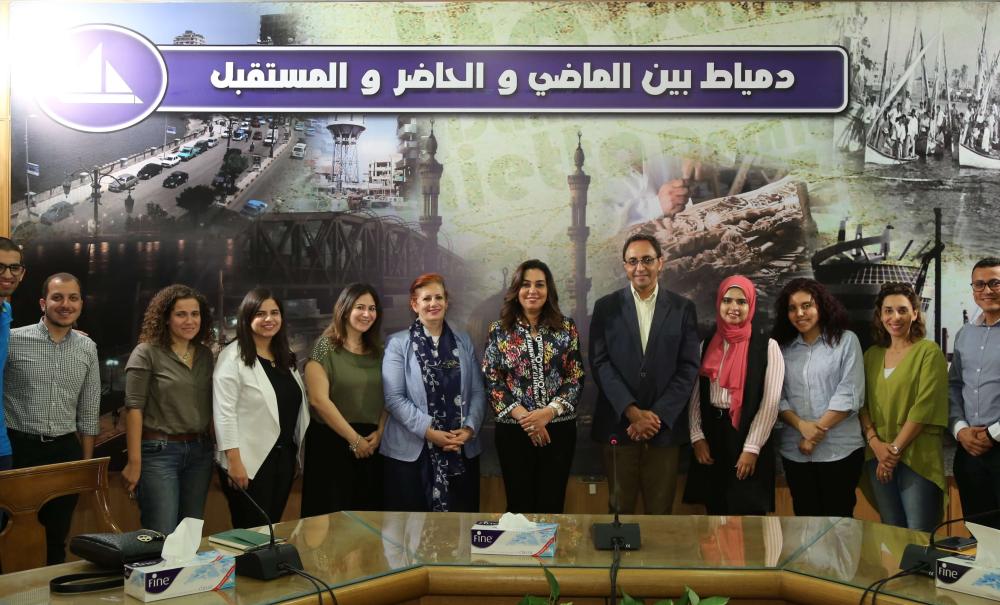 Yousef Jameel Fellowship "Know thy Country" Trip to Damietta
Yousef Jameel Fellowship "Know thy Country" Trip to Damietta
Under the "Know Thy Country" initiative that was launched in Fall 2016 by the Yousef Jameel GAPP Public Leadership Fellowship, a group of fellows along with the fellowship's
administration and some faculty members headed to Damietta on August 5, 2019. The group visited Damietta Furniture City and its Furniture Technology Center where they were given a
guided tour by the head of the center and witnessed the latest developments aiming at the transformation of the local furniture industry in Egypt into a highly competitive global one.
Next, the group headed to Damietta Governorate Diwan where they had the chance to meet with Dr. Manal Awad, Governor of Damietta and discussed the most recent development
projects in Damietta, as well as the achievements and challenges encountered by Dr. Awad, being the second Woman Governor in Egypt.
The last stop was to Damietta Port Authority where the participants were very impressed with the efficiency and competence of the port, as well as its high ranking status regionally and internationally. The day trip ended with a stop at the beautiful city of Ras El Bar where the participants enjoyed lunch in a very iconic venue overlooking the breathtaking view of where the Damietta Nile Branch pours into the Mediterranean Sea.
The visit was reported on the Facebook pages of both the Damietta Port Authority and the Furniture Technology Center. "It is always a real pleasure to take students out of the lecture halls and give them an opportunity to explore the treasures of their own country, be it well-managed governorates, efficient seaports, successful public enterprises, or simply the sea view", comments Dr. Laila ElBaradei, Jameel Fellowship Faculty Advisor.