Yousef Jameel Fellows tour Alexandria under "Know thy Country" initiative
Yousef Jameel Fellows tour Alexandria under "Know thy Country" initiative
Under the "Know Thy Country" initiative that was launched in Fall 2016 by the Yousef Jameel GAPP Public Leadership fellowship, a group of fellows along with the fellowship's administration and some faculty members headed to Alexandria on November 15, 2018.

The group visited The Catacombs of Kom El Shoqafa; a historical archaeological site considered one of the Seven Wonders of the Middle Ages. They then headed to one of Alexandria's most popular monuments, The Roman Amphitheatre in Kom el-Dikka that was constructed in the 4th century AD and was considered a common feature of the Greco Roman period. The last visit was to Bibliotheca Alexandrina where they had a mesmerizing tour in its different sections including The Digital World and Sadat Museum.

The group then had lunch in one of the most iconic and authentic restaurants in Alexandria; "The Greek Club" where they enjoyed a lovely lunch with a breathtaking view and had the chance to take beautiful pictures.
"It was a great experience for me. I went to Alexandria many times but this was the first time for me to visit Katakomb, Roman Theater and Bibliotheca Alexandrina and this is the main aim of the Know thy Country Initiative" said Shaimaa Sabbah, a Yousef Jameel Fellow and MPP candidate.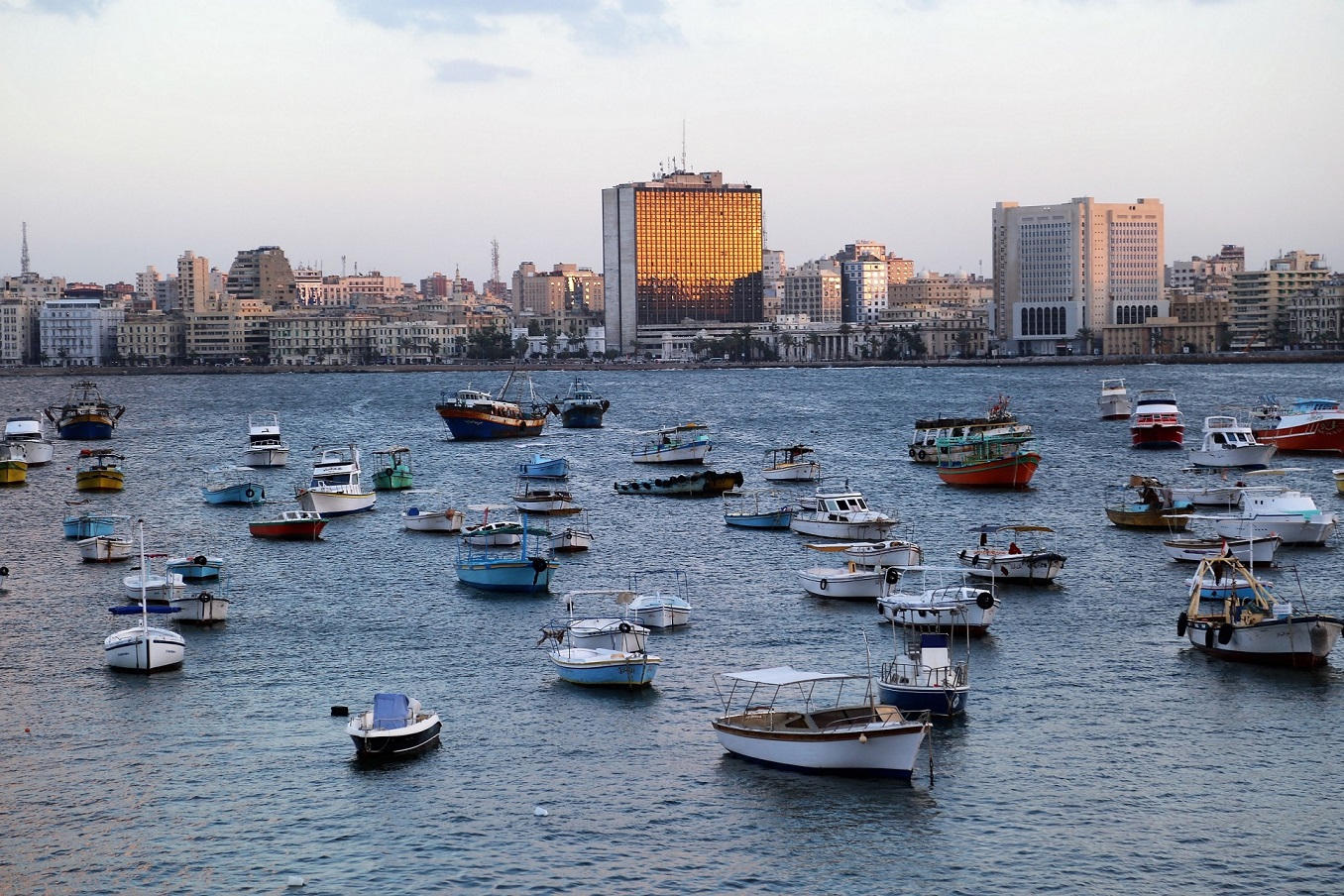 "An Unforgettable day with amazing people; discovering Alexandria in a different way" commented Aalaa Afdal, a Yousef Jameel Fellow and MPA candidate.

"Alexandria was an inspiration not only as a destination but a chance to get to know and enjoy each other. The trip was fabulous from Pepsi Gate to Pastry Sheikh Wafik!" said Dr. Nesreen Nasser, PPAD Assistant Professor
"Through the 'Know Thy Country' initiative for the Jameel Fellows, we are getting out of the confines of our classrooms and lecture rooms into the real world, and learning about the many wonders of Egypt live. Alexandria, the Sea, the Bibliotheca Alexandrina, the Catacombs and the Roman Amphitheater, are just a few of the wonderful places we explored on this day trip. Stay tuned for more adventures" commented Dr. Laila El Baradei, PPAD Professor and Jameel Fellowship Faculty Advisor.