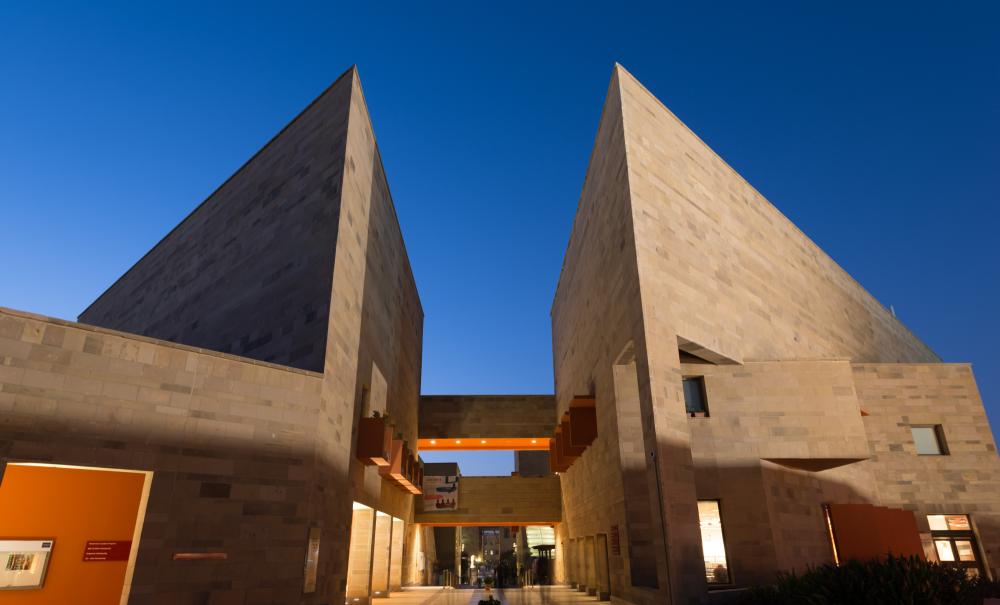 In Partnership with Facebook Journalism Project, The Kamal Adham Center at AUC Launches Egypt COVID-19 Media Relief Project
In Partnership with Facebook Journalism Project, The Kamal Adham Center at AUC Launches Egypt COVID-19 Media Relief Project
The Kamal Adham Center for Television and Digital Journalism in the School of Global Affairs and Public Policy at the American University in Cairo, in partnership with Facebook Journalism Project, offered a comprehensive one-year program to support Egyptian media organizations and individuals in addressing some of the pressing issues and challenges facing the industry during and after the coronavirus pandemic.
Aiming to advance the communication and journalism societies and to ensure the provision of high-quality, reliable and well-informed content to the public, the project sought to equip journalists with the main skills and tools of digital journalism, in order for them to adapt to the unprecedented events resulting from the pandemic. This was accomplished by offering capacity-building and mentorship to individual journalists; and empowering publishers and journalists through connectivity tools to help them perform their duties amid the remote work measures that many have not been prepared for.

Hussein Amin, Director of the Kamal Adham Center for Television and Digital Journalism commented on the project,
"An excellent partnership between Facebook and the Kamal Adham Center that came in a proper time to support journalists and media professionals, as well as media institutions to better deal with issues relating to the pandemic. This partnership is unique and unprecedented between a leading journalism center in the Arab world, and Facebook Journalism Project, that for sure will contribute to advancing journalist skills and improving the performance of media organizations to combat COVID-19 in the digital era."

The project included three tracks: The Egyptian Journalists Empowerment and Connectivity Program, which provided up to 200 selected Egyptian journalists with a-one-year Internet package, in addition to portable router; Mini Professional Diplomas in Health and Medical Journalism with specific reference to the coronavirus pandemic; and the Egyptian Digital Transformation and Mentorship Program, which provided 9 selected local publishers with an intensive 4-week digital transformation and mentorship consultancy program.
Mohamed Omar, News Partnerships Manager, Middle East and North Africa at Facebook said,
"Empowerment is at the core of this partnership. Together with the Kamal Adham Center, we are delighted to be supporting a sustainable and long-term approach toward the adoption of digital journalism, which will remain central to the industry's future even post-COVID-19. The tools and skills provided will serve to allow journalists to continue a rich heritage of quality journalism and reporting, through both traditional and digital mediums."