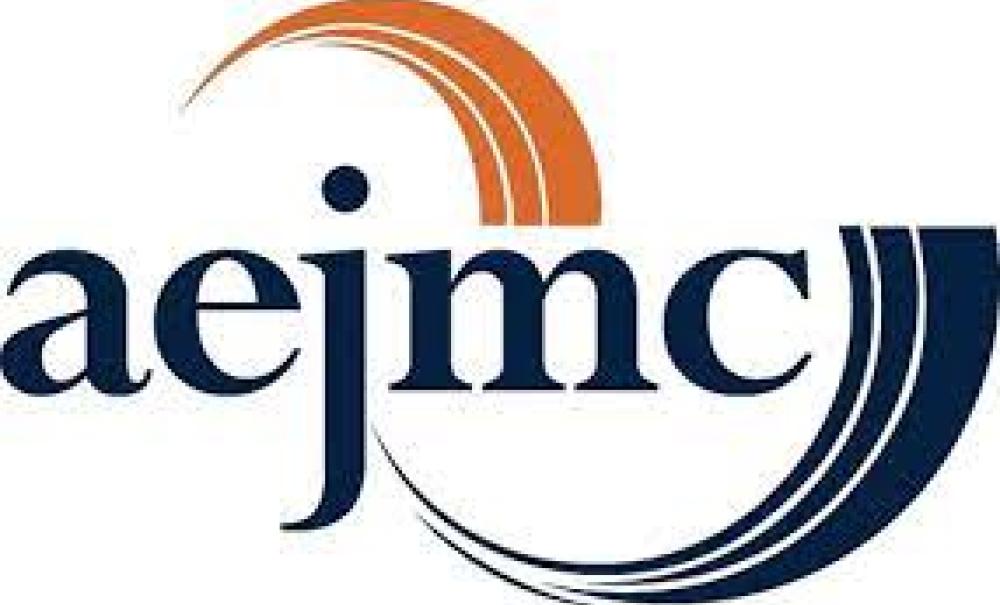 JRMC Faculty Participate in AEJMC Conference
JRMC Faculty Participate in AEJMC Conference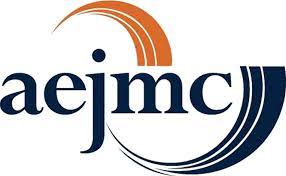 JRMC faculty were well represented in the recent annual convention of the Association for Education in Journalism and Mass Communication (AEJMC). Faculty members won several awards, presented seven papers and participated in at least five panels, while also serving the organization in a variety of ways.
Rasha Allam, assistant professor and associate chair, presented a research paper titled "Configuring the Usage of Audience Analytics on Journalism Practices Inside Egyptian Newsrooms" in the Media Management, Economics and Entrepreneurship Division.
Shahira Fahmy earned two awards for her paper, "Revealing the Veil in Internet Memes and GIFs: A Comparative Framing and Stereotyping Analysis," which was co-authored with AUC alum (MA, 2019) Omneya Ibrahim. This paper won the Visual Communication Division's top paper award (first place), as well as the Deborah Gump Research Award from the Newspaper and Online News and Scholastic Journalism Divisions. Fahmy served as a panelist in the session "Fulbright Scholars Studying Visual Communication," sponsored by the Visual Communication Division. She also appeared as part of a pre-conference workshop session sponsored by the Newspaper and Online News Division and Graduate Student Interest Group titled "Eyeing the Job Market as a Doctoral Student." Fahmy also served as a discussant for two sessions, a moderator for another session, and participated in meetings of the AEJMC Publications Committee, the mass communication and society journal editorial board, the journalism and mass communication quarterly editorial board meeting, and the visual communication quarterly editorial board meeting as well as the visual communication division annual meeting as the membership chair.
Kim Fox presented a paper, participated in two panels, organized a session, shared in a discussion in a session and attended the AEJMC Board of Directors meeting as a member of that board representing AEJMC's Commission on the Status of Women (CSW). Fox presented the paper "Egyptian Female Podcasters: Creating Social Change Through Public Pedagogy" in AEJMC's Electronic News Division. Fox won the Small Programs Interest Group's Dalton Landon Foundation Award for service to SPIG and the 2021 Robert Picard Award for Books and Monographs for "The Rowman & Littlefield Handbook of Media Management & Business." Fox contributed a chapter in the book on podcasting. Fox facilitated the CSW Business Meeting. Fox also served on the panels "The Black Effect: How Podcasting Could Help Diversify Our Students' Storytelling and Prepare Them for the Podcasting Marketplace" and "Bridging the Communication Gap from Behind the Digital Mask." She also organized the panel "International Women in Podcasting."
Associate professor of practice Nadine El Sayed participated as a Kopenhaver Center Fellow in the pre-conference workshop titled "Women Faculty Moving Forward: Leading the Future of Academia."
Associate professor Brian J. Bowe presented four papers. He also moderated a panel discussion titled "Radio as Resistance: Aesthetics, Culture and Information Intertwined." Bowe's papers included:
"The Future of the Field: Journalism Degree Motivations, Roles and Relevancy of the Field," co-authored with Lucinda D. Davenport (Michigan State) and Robin Blom (Ball State).

"Digital Natives, Nascent Democracy: Tunisian Pre-Professional Journalists' Uses and Perceptions of Social Media," co-authored with Carolyn Nielsen (Western Washington) and Arwa Kooli (L'Institut de presse et des sciences de l'information).

"Tunisian and U.S. Journalism Students: A Comparison of Journalism Degree Motivations and Role Conceptions," co-authored with Robin Blom, Carolyn Nielsen, and Arwa Kooli

"Internship Practices in Journalism and Mass Communication Programs: A review of ACEJMC-accredited programs," co-authored with Robin Blom and Elena Lazoff (Ball State)
Bowe also participated in the Religion and Media Interest Group's annual meeting as the incoming head.