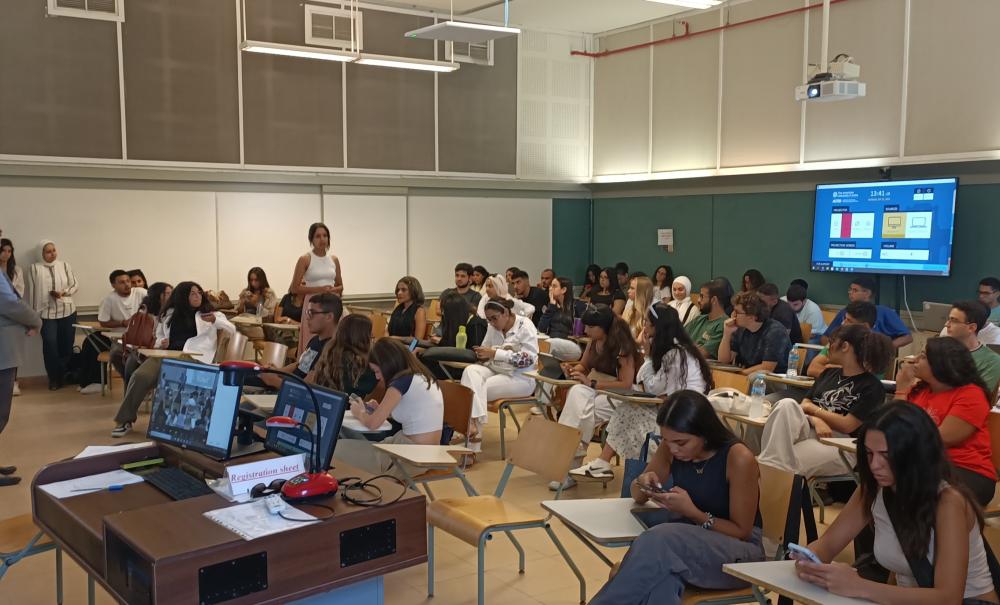 Does Social Media do More Harm Than Good?
Does Social Media do More Harm Than Good?
Launching the Center of American Studies and Research (CASAR) Student Discussion Series for the Fall 2023 semester, a student-led debate event took place on "Whether social media does more harm than good?"
The debate began with welcome remarks by Mark W. Deets, Assistant Professor and Director of Prince AlWaleed Bin Talal Bin AbdulAziz AlSaud Center for American Studies (CASAR) and Yasmeen El-Ghazaly, CASAR Assistant Director and Adjunct Faculty. Briefing the students on the history of CASAR and its role in promoting United States and Middle East understanding.
With over eighty student attendees, students played the main role of delving into different topics and discussions with student peers supporting and presenting arguments. The students who argued social media does more harm than good were seated on one side of the room, and the students who argued it is more beneficial sat on the other side. Students passionately presented their arguments in an organized manner, going back and forth between the two sides, and often students became excited about leading their side of the class with their perspectives. Some arguments for the beneficial use of social media included keeping up with current events, learning, and using media to raise awareness. Arguments that social media does more harm than good include the increased levels of depression, media companies using people as products, and hate speech and cyberbullying, which gives strangers the power to disrespect people behind a profile.
The winner was announced for the discussion which was Yomna Hisham Othman. Congratulations Youmna!
The event was streamed live on CASAR's Facebook Page, to watch the full session click here.