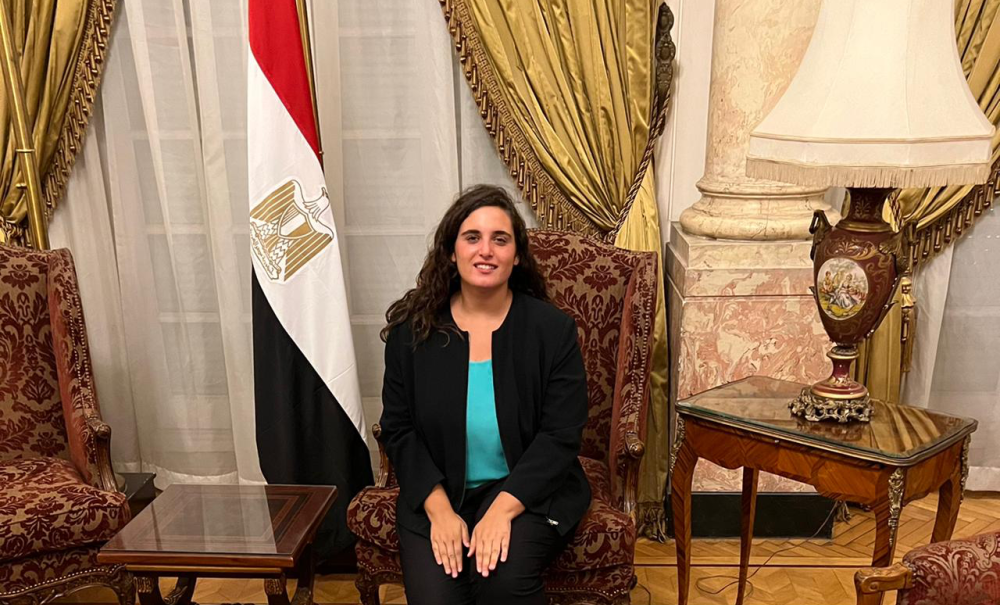 Exploring Foreign Affairs Around the Globe
With the support of the Department of Public Policy and Administration Department (PPAD), master's student Sara Seif '18 had the opportunity to join twelve other members of the AUC community in a summer training program at the Institute for Diplomatic Studies organized by Egypt's Ministry of Foreign Affairs.
After spending time in the US as part of a foreign policy program organized in partnership with George Washington University, she had the unique opportunity to explore comparisons and experience how foreign affairs processes work around the globe. "This experience gave me an overview of global affairs and how diplomacy works. It was eye-opening because I just came from a foreign policy program in the US, thanks to the Public Policy and Administration Department at AUC as well, at George Washington University, for me to visually see how foreign affairs works in the United States and how it works in Egypt, this was fantastic," expressed Seif.
"I would love to thank PPAD for this experience. I was able to put my passion into practice as a culture and diplomacy enthusiast and hopefully a practitioner in the very near future."