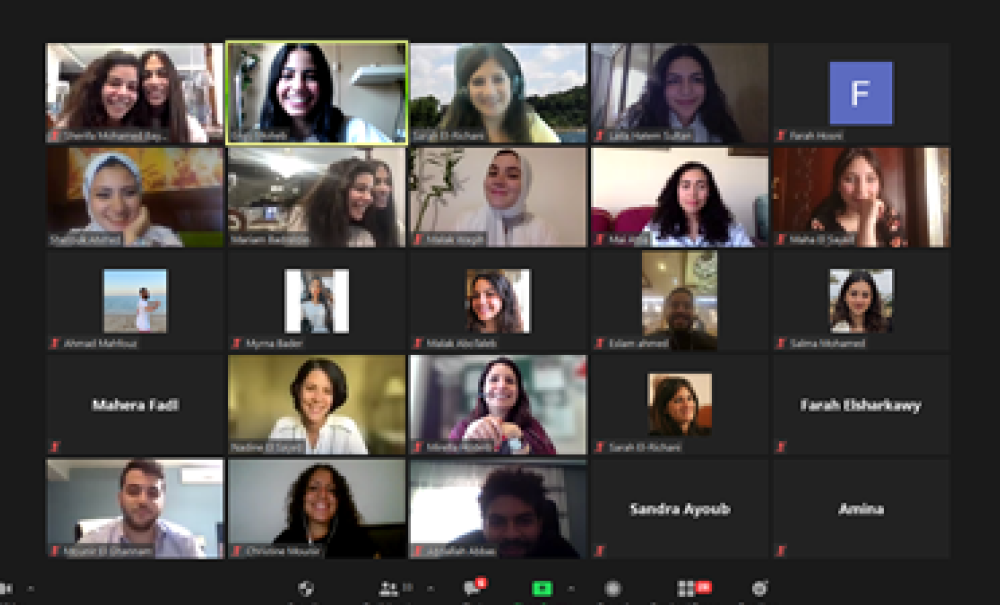 Professor El-Richani's CMA Seniors Present Capstone Projects
Final Communication and Media Arts (CMA) Capstone presentations were held on May 20 and included four groups of CMA senior students who had worked on their projects under the supervision of Professor Sarah El-Richani. They presented their campaigns before a large audience consisting of friends, family and a panel of judges.
The judges included AUC Associate Professor of Practice Nadine El Sayed and Ms. Mirella Hodeib, the International Committee of the Red Cross Communications Coordinator.
The campaigns tackled a variety of topics of societal relevance to Egypt, ranging from the adoption of "Balady" dogs to career-related gender inequality and sexual myths and misconceptions in the region.

As the event came to a close, the judges announced the winning group to be the "Le3betek Kowetek," an awareness campaign about the challenges facing female athletes. Congratulations to our students for this great initiative and significant awareness campaign.