Keep up-to-date with all the latest GAPP news and events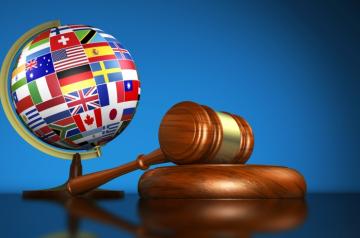 Ibrahim Awad

, director of the Center for Migration and Refugee Studies, writes about the 75th anniversary of the United Nations in 

this op-ed

 for Al Shorouk.
GAPP Alumni Event will take place on Sunday, October 25, 2020, Challenges and Opportunities for Global and Public Affairs in a Changing Environment at 7:30 pm. 
The Arab Media & Society journal, published by the Kamal Adham Center for Television and Digital Journalism, has officially reached Q2 status for its increased impact as ranked by SCImago.
The Launch of DMD, first diploma offered online in arabic by Kamal Adham Center. Registration is now open until 12 November 2020. 
Professor Naila Hamdy served on the MA thesis committee of Randa Toulan at the Faculty of Mass Communication at Cairo University.

Professor Hesham Dinana, was invited to serve on a committee formed by the Ministry of Planning & Economic Development to set a national strategy for the support of Irregular Workers during the Covid-19 Pandemic. 

 Kamal Adham Center for Television and Digital Journalism is collaborating with UNESCO, WHO and United Nations Information Center Cairo office to bring together a series of webinars on the topics of misinformation, fake news, and trust in the media in the time of COVID-19 pandemic.
We are happy to share with you the Fall 2020 Return to Campus Guidelines  
To all our GAPP Alumni, we know that you are out there making achievements, publishing articles and getting rewarded. We strongly encourage you to share with us your achievements or publications so we can share it to the AUC community, send us on gapp_ea@aucegypt.edu.