People
People
Our Alumni
MESC alumni enter academia, diplomacy, the non-profit sector, business, finance, public relations, journalism, cultural affairs and more.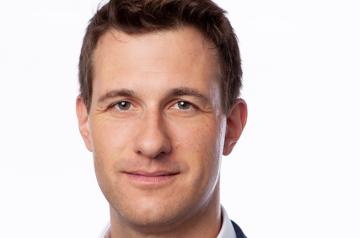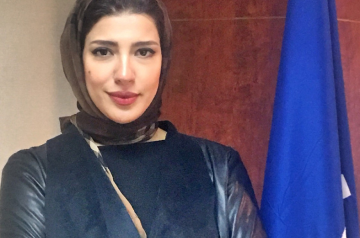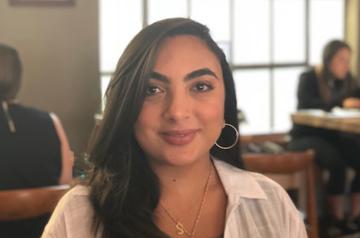 Read More about Our Alumni Profiles
MESC Students at International Conferences
Shan Yang
Middle East Studies and Gender and Women Studies MA Student

During May 17-18, I attended an international academic conference called "Orientalism, Neo-Orientalism, and Post-Orientalism in African, Middle East, Latin American, Asian/Chinese Studies & 15th Anniversary of Memory of Edward Said (1935-2003) and 40th Anniversary of His Book (1978)," which was held at Shanghai University. I was honored to be one of two graduate students to be invited to join 50 scholars from the United States, China, Canada, Turkey, Britain, Pakistan, Palestine, and other countries at this conference. My presentation was on the Fourth Panel. Bassam Haddad, Director of the Middle East Studies at George Mason University and editor of the journal Jadaliyya, chaired my panel. In my article, "Funding 'Women's Empowerment': Neoliberal Capital and Gender Politics in Post-invasion Afghanistan and Iraq," I examine how Muslim women become subjects of neoliberal projects promoted by the U.S. and Western organizations.

I argue that the core of women empowerment programs is to produce modern women with economic independence adaptive to world capitalism. I argue that life is at stake when gendered bodies become a site for capital accumulation and value exchange. Claims of "universal" and "modernity" norms are Western social imaginaries that need to be continuously producing "underdeveloped" subjects. Thus, I probe the neoliberal notion of "Empowerment" as biopolitics and a form of life. The violence derived from "Empowerment" pushes Muslim women to fit into the Western political and economic framework. My panel was inspiring and challenging, the comments were very constructive. I met a number of great people, with refreshing new angles, insights, and feedback during this conference. I plan to bring it all together and feed it into my academic writing.

There were excellent reflections at this conference from attendees but more issues related to these topics deserve to be explored. We are witnessing major global shifts amid the resurgence of China, Russia, the new political sway of Europe, which certainly, will generate new questions and insight related to the discourse surrounding Orientalism.

Katharine Halls

It's the pound that talks: Dowry debates in the Karaite Jewish community in 1940s-50s Cairo, MESA 2018

Katharine's paper examines changing discourses about gender relations amongst Karaite Jews in Cairo in the 1940s and 50s. Articles from the Arabic-language Karaite newspaper al-Kalim show that the Karaite community were troubled about marriage during this period, a concern which she argues reflects the Karaites' increasing discomfort over their place within the changing nation, yet simultaneously their profound cultural integration within Egyptian society.

Sara Hussein

Cross-Mediterranean Egyptian Irregular Migration: A Discursive Analysis of the Egyptian Clandestine, MESA 2018

My MESA presentation will be a discussion of the findings in my MA thesis entitled "Cross-Mediterranean Egyptian Migrants: A Discursive Analysis." My research investigates how the Egyptian migrant subject who chooses to cross the Mediterranean through irregular means to reach Europe is discursively constructed in Egyptian media, particularly in the wake of the 2016 Rashid boat sinking.

In both official and unofficial discourse, this highly visible spectacle at sea raised questions on accountability and the role of the state. By identifying and analyzing themes collected from various Egyptian media, official statements, and cultural production, I use a discursive lens to study the dynamics of Egyptian irregular mobility, identifying the particular ways the Egyptian clandestine is imagined.

This research employs critical discourse analysis tools to examine how these individuals and this type of movement has been represented by hegemonic narratives by linking these representations to the material conditions of local socio-economics, state-society relations, and wider securitization and border control regimes. Engaging and unpacking this discourse offers a way to understand the purposes specific themes serve in shaping the production of knowledge on unauthorized mobility.