Arab Science Journalism Forum
Arab Science Journalism Forum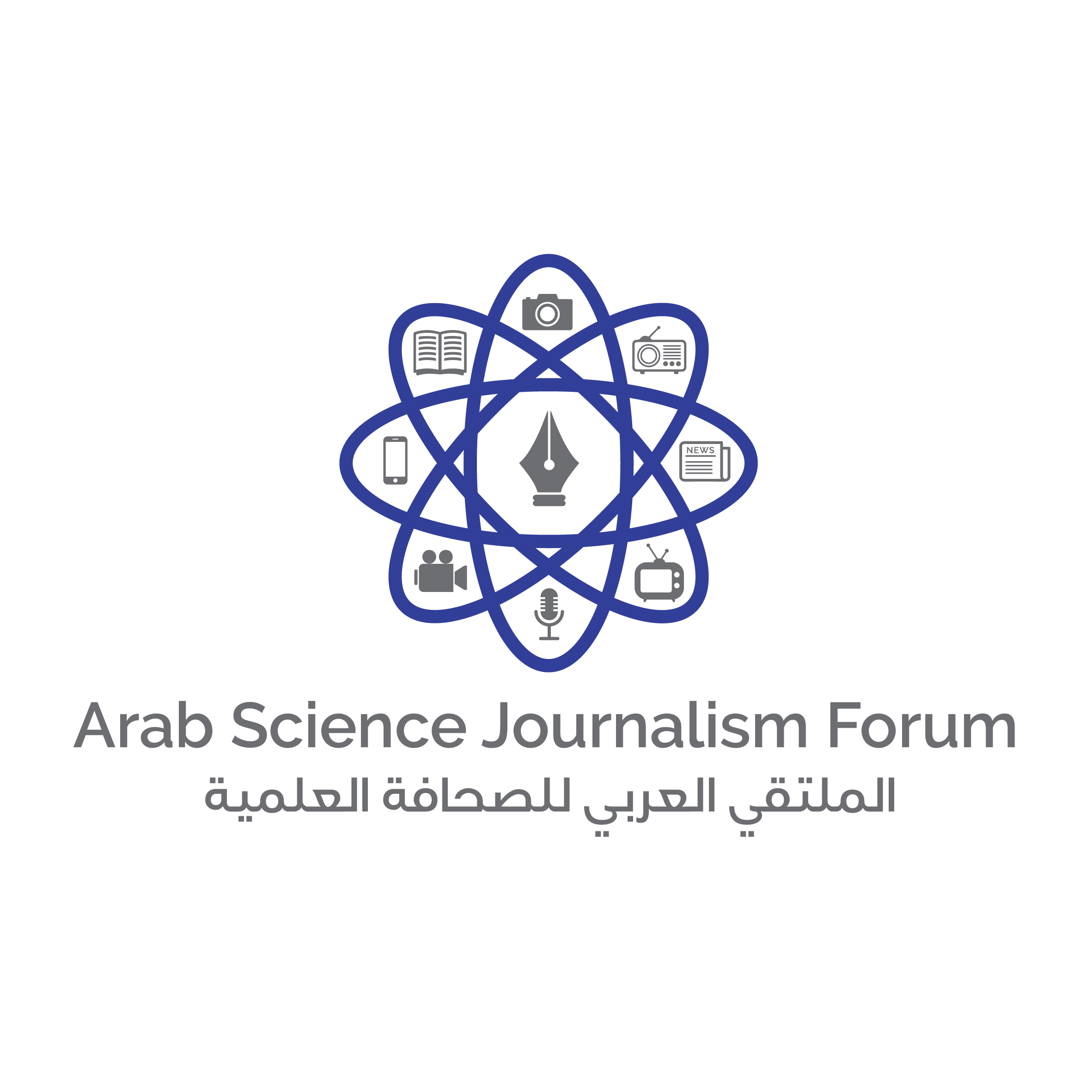 The Arab Science Journalism Forum, titled "Science Journalism in the Arab World: Towards Fostering an Environment for Growth," will take place in Cairo, Egypt, at the American University in Cairo, on 8-9 March, 2020. With an excellent lineup of keynote speakers and many thematic plenary sessions, the conference will be the first of its kind in the Middle East and North Africa to address Science journalism in such depth.                                                                                                                               
The American University in Cairo (AUC) is the Arab world's hub of intellectual, social and cultural life, and this conference comes as part of the institution's mission to develop, implement and evaluate strategic initiatives in academia, and create durable relationships with international partners working on the same issues.This centennial conference event is a collaboration between the AUC's Office of the Associate Provost for Research, Innovation and Creativity, and the Kamal Adham Center for Television and Digital Journalism, in the AUC's School of Global Affairs and Public Policy.
About the Forum
As we have moved into the digital age, traditional journalism has suffered and science beats have often been among the first to get the axe. In the Arab world, social and political upheaval and cultural context have, in many ways, compounded this issue. Beyond this, a tremendous deficit in academic programs and professional training have negatively impacted the quality and quantity of content reaching audiences in the region. The conference will be addressing both the academic and professional pillars of science journalism, and will initiate a dialogue between science journalists, academics and media professionals on the importance of science journalism in the Arab world. The forum will breakdown and analyse the science journalism landscape in the Arab region, connect journalists with the scientific community (regionally and internationally), pinpoint international best practices, and set the ground for capacity building for media scholars, trainers and science journalists in the region.
Call for Papers
 We invite original contributions on all topics related to science journalism and the Arab world, including, but not limited to:
- Case studies of the status of science journalism programs in different universities in Arab states
- Case studies of different training programs in science journalism in the Arab world
- Science journalism as presented in film in the Arab world
- Arab television programs that discuss and utilize science journalistic practices
- Arab science radio programs: presentation and audience appeal
- Presentation and impact of science journalism in Arab newspapers
- Development and future impact of science journalism in Arab media
- Science journalism and advancing Arab societies
-  Science reporting on humanities, culture and theology in Arab states
Paper Submission, Publications and Indexation
The deadline for paper submissions is 1 January 2020.
Papers must be based on unpublished original work and must be submitted to this conference only. Submission implies the willingness of at least one of the authors to register and present the paper.
Accepted full paper submissions will then be included in the conference proceedings, and accepted papers will be presented during the conference in the form of an oral presentation.
Submissions may be up to 10,000 words. All submissions should be sent using our online form, and must include the author's name as it will be published, affiliation, and a brief abstract of no more than 150 words.
Keynote Speakers and Tentative Agenda will be announced soon.
Important Deadlines
Full paper submission: 1 January 2020
Notification of paper acceptance: 30 January 2020
Camera-ready paper submission:  23 February 2020
* For registration and ticket purchasing, click here.
For calendar event, click here.